To Mars and Beyond Vacation Bible School will be held on Saturday, June 29th from 9:00 am to 3:30 pm. Our theme Bible Verse is Glory to God, who is able to do far beyond all that we could ask or imagine by his power at work within us! -Ephesians 3:20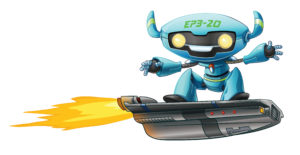 VBS is for pre-school through 6th grade children! No need to pre-register, just show up at 9:00 am on Saturday to get registered! The day will include Bible Stories, crafts, science projects, singing, noon lunch and recreation. Our recreation will include a Bouncy House for added fun!!
If you have any questions please contact Pat at the church office. 937-444-1046. Our Church is located along State Hwy 68 and Elm Street in Mt. Orab. Hope to see you Saturday!